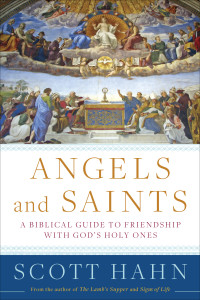 I had never driven in a whiteout before, and after that night, I swore to do whatever I could to avoid driving through one ever again.
It was May in Denver and I, having moved there from Atlanta, was still not used to the fact that there are states where snow falls in the mountains year-round. My then-professor Dr. Ted Sri and I needed to leave the conference that we were attending early, so we decided to caravan down the mountain. Off we drove, Dr. Sri leading the way and I following, having no idea of the nightmare that was in store for us.
The excursion down a seemingly never-ending mountain, in what turned out to be a total whiteout, was every imaginable negative adjective you can think of and…prayerful. I could hardly see the faint red taillights in front of me (my only chance at avoiding doom just one mountain-edge to the right) through the thick packs of snow that had fallen on my windshield, remaining unmoved by wipers and only getting thicker. I couldn't cry; tears would only fog my vision more. The only thing—aside from inching forward—that I could do was pray, and so I did. I prayed to my guardian angel, and to this day, I believe it was our angels that guided our cars down the mountain that night.
That's what angels do. They guide and protect. They are there for you when it seems like you're all alone.
I have my mother to thank for my devotion to the angels, dating back to my childhood years when she would pray the guardian angel prayer with my sisters and I every night, asking our angels to watch over us as we slept. My mother would tell my sisters and I, when we were off to take a tough test or going on a band trip, "I'm sending you my angel," reassuring us that the tests and adventures and trials of life were more bearable and more complete with angels at our sides. She still frequently sends us her angel.
In his beautifully-written new book, Angels and Saints: A Biblical Guide to Friendship with God's Holy Ones, Dr. Scott Hahn writes about making the angels "our partners in a holy conspiracy as we try to draw friends and neighbors and coworkers into a deeper life of faith." I love that—a holy conspiracy! We need more holy conspiracies in our world today!
One angel who helps lead such sacred conspiracies is St. Michael the Archangel, mighty among the angels and our patron amidst the spiritual warfare in our lives. In his chapter on St. Michael and the Angels, Hahn recalls that through most of the twentieth century it was common to invoke St. Michael's intercession at the end of every Mass through a prayer reportedly composed by Pope Leo XIII. In my own family, it is also customary to pray to St. Michael at the close of every day, which has unquestionably helped us through many spiritual battles each day and at night, since many in my family suffer with nightmares and night terrors.
It's a shame that so many people fail to befriend the angels because they may seem so different from us, when really, these personal beings are powerful guiders of history and of our own lives, helping lead us closer toward union with their boss—God. Hahn reminds readers, "By God's design, the angels are active in our life, from the time we are conceived to the moment of our earthly end. Our moments go better if we work with the angels, as the Scriptures show!"
I love Dr. Hahn's new book, Angels and Saints,  because I desire to fill my life with a series of these better, holier moments. This book is sure to ignite the same passion in you. With meditations from the lives of the saints and thought-provoking wisdom from saints themselves to "ponder in your heart" at the end of each chapter, this is the kind of book that is meant not only to be read, but also to be prayed and lived. It's the saints and angels who animate and inspire us to live extraordinarily, rather than ordinarily—to live with our eyes fixed on our heavenly goal, so we too can be numbered among the saints and rejoice with the angels in God's eternal family someday.
"To be in God's family: that is the deepest meaning of sainthood…" –Dr. Scott Hahn, Angels and Saints

Want a FREE COPY of Angels and Saints? Enter below, and share this post with friends!