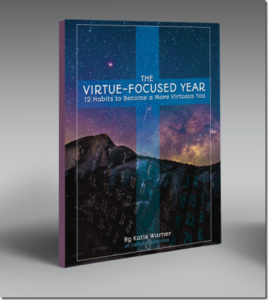 The Virtue-Focused Year: 12 Habits to Become a More Virtuous You
Want a simple guide to help you grow in virtue over the next year? This is it. Great for personal use, for families, or for ministries (use it in your Sunday school classroom, too!), this printable e-book lays out 12 virtues, each accompanied by short reflections and action items to help you make small steps toward making these virtues "stick" in your life over the coming months.
A helpful and customizable tool for making spiritual progress with simple instructions, this resource may help you grow in areas of your life that matter most.
Get your FREE printable e-book by entering below, and stay subscribed for more free resources, practical tips, giveaways, articles, and more!