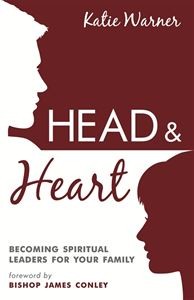 It's here! Head & Heart: Becoming Spiritual Leaders for Your Family is now available for pre-order!
Want to learn how to become a stronger spiritual leader for your family, and live a more vibrant, purposeful Catholic life in your home? This book will show you how. Learn more here.
"Home and hearth mark the ordinary path that leads to heaven. It's where we make progress — or we get lost. Katie Warner has drawn up a map we can read and follow, so that we all arrive at the goal, together with our families." -Dr. Scott Hahn
Please help spread the word!